The Clansmen Store
Auf dieser Seite findet Ihr vielleicht Einiges, was ein Clansman so brauchen könnte, Bilder oder Filme zwecks Erinnerung oder Anregung, Accessoires und mal sehen, was sich mit der Zeit noch so sammelt. Sollte etwas gewünscht werden, so meldet Euch bitte bei info@the-clansmen.de oder auch im Pub. Das meiste lässt sich, auch wenn es nicht mehr vorrätig ist, reproduzieren.
♦ Bildbände, fotografiert und editiert von Margret Schulte:
♦ Filme vom Clansmen Studio:

Scotland Experience
2010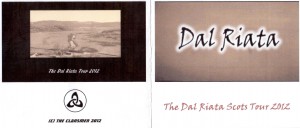 The Dal Riata Scots Tour
2012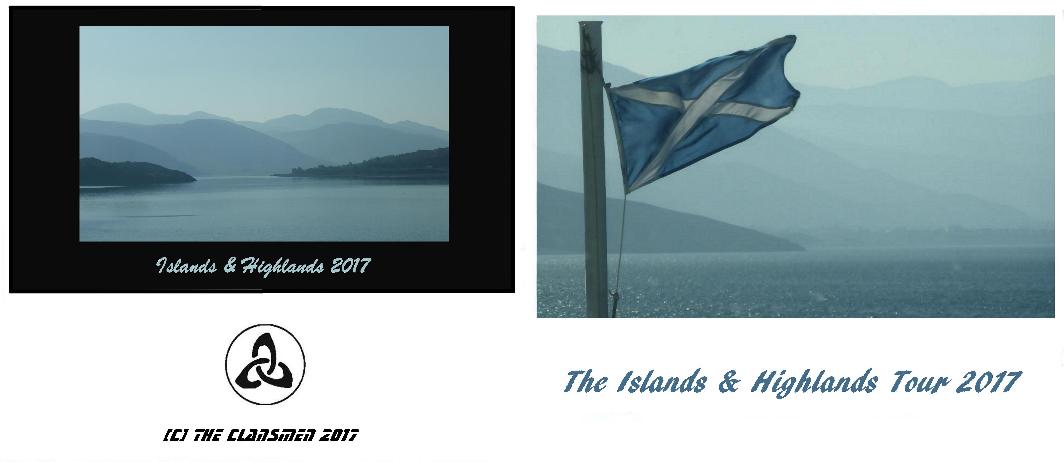 Islands & Highlands Tour
2017
 ♦
Krawatten, Schals etc.
:
Lochaber District Tartan Tie
♦ Kleinigkeiten: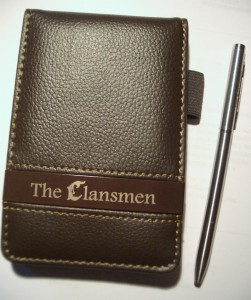 Clansmen Notice Book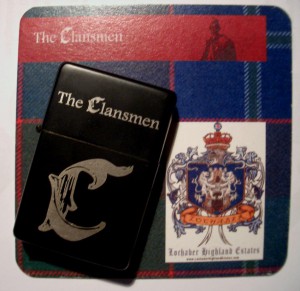 Clansmen-Feuerzeug
(Personalisiert: Mitgliedsnummer/Namenskürzel)