Epitaph on a Clansman
Die Clansmen trauern um ihr treues Mitglied Hans-Peter Steininger.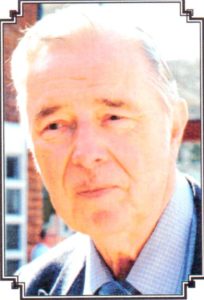 Am 6. Juli verstarb Hans-Peter Steininger, doch sein Angedenken wird in den Reihen der Clansmen verbleiben.
In seiner ruhigen und bescheidenen Art begleitete er uns durch die Gefilde Schottlands wie auch durch die Gedankenwelt von Robert Burns. Und so ihm die Clansmen ein kleiner Teil seines Zu Hause waren, wird er stets auch bei uns zu Hause bleiben.
So sei denn ein letzter Gruß der Clansmen unserem Robert Burns überlassen mit dem Nachruf an einen Freund …
EPITAPH ON A FRIEND
An honest man here lies at rest,
As e'er God with His image blest;
The friend of man, the friend of truth;
The friend of age, and guide of youth:
Few hearts like his, with virtue warmed,
Few heads with knowledge so informed:
If there's another world, he lives in bliss;
If there is none, he made the best of this.